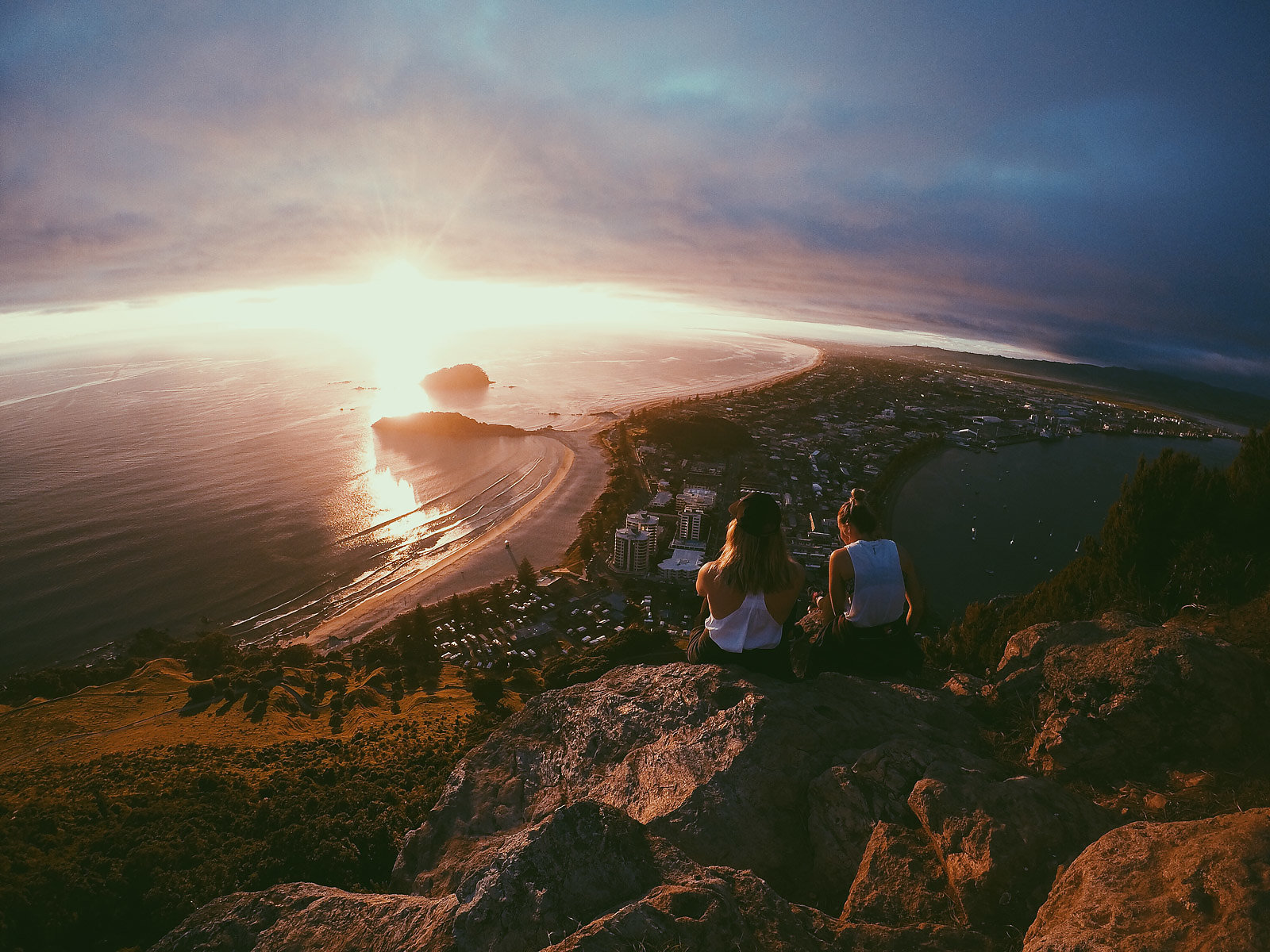 Beyond the Tape Rotorua, NZ with Micayla Gatto
For nine years I have traveled around the globe racing the World Cup Circuit. I've been to Africa, Australia, Chile, New Zealand, and Scotland, to name a few.
Yet, I feel like I've never really experienced what these places have to offer beyond the tape that lines each race course. The experience is always with the same group of people, going through the same routine, hanging out in the same pit space.
Don't get me wrong, I appreciate every second of each opportunity, but the side effect of being there for a race or an event is that I often forgot to be a tourist—something that should be hard to do when you're in some new, exotic location.
This year, I decided to do things a little differently: it has become one of my main objectives to delve into the rich culture and environment that is unique to each stop of the Crankworx World Tour.
The first stop on the circuit took me to New Zealand's North Island and the small town of Rotorua. The area is famous for it's massive ferns, beautiful lakes and geothermal activity, and with a main goal of being a tourist, I delighted in experiencing all the place had to offer.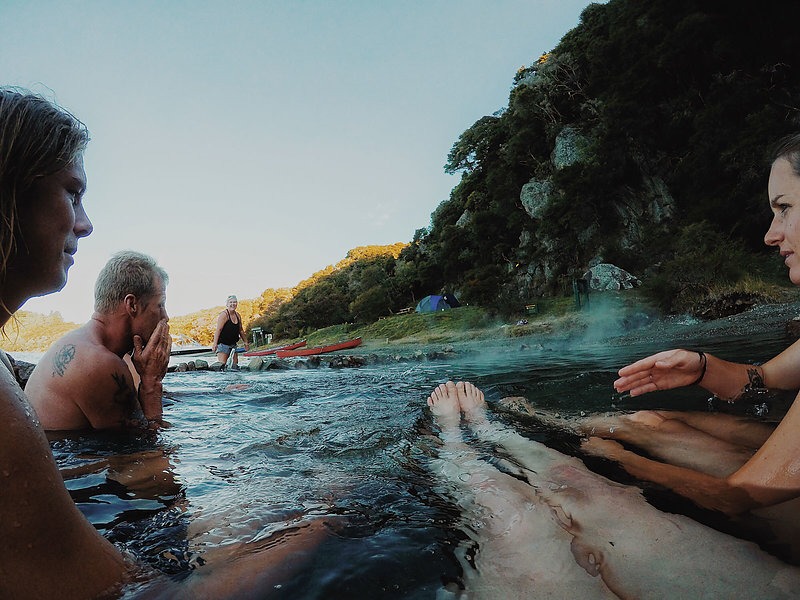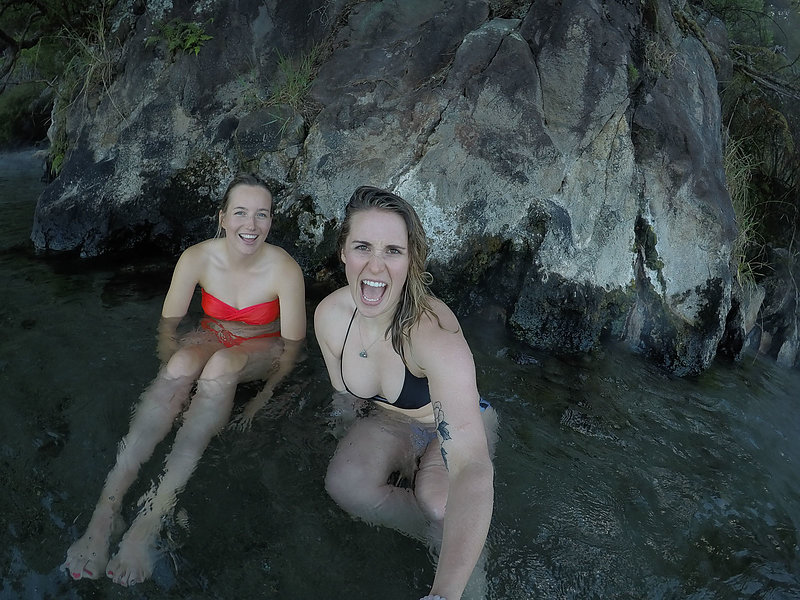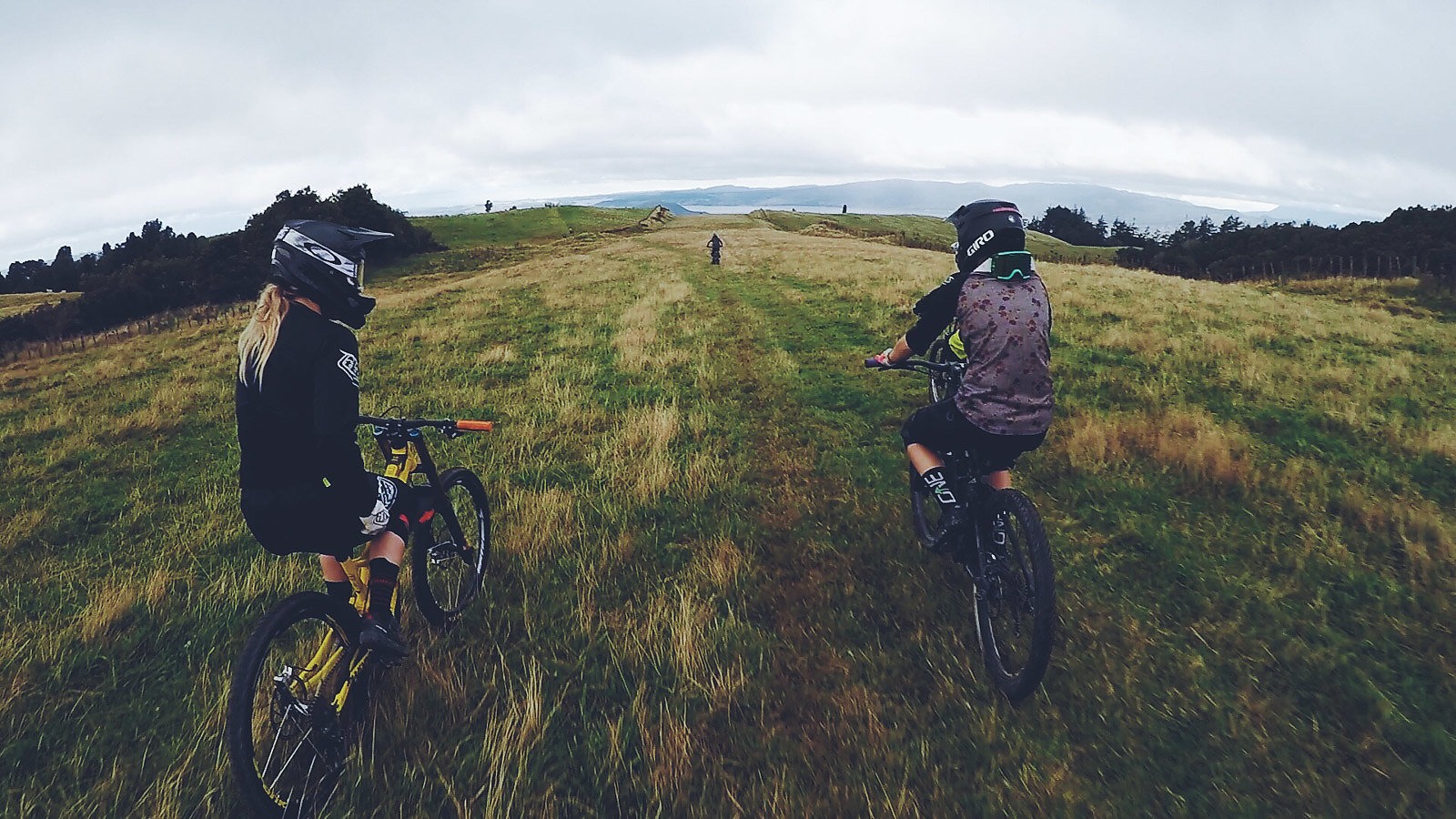 Hot bubbling sulfur and mineral rich waters erupt and spill throughout Rotorua, and many sources have been channeled into geothermal hot pools. In my five days leading up to Crankworx, I visited six of the various pools and basking spots around town.
Located on Hinemoa St., right near the center of town, is the Polynesian Spa, perhaps my favorite. With six pools varying in temperatures for some hot-cold therapy, it's the perfect post-riding spot. My next go-to pools would have to be the Hot Water Beach on Lake Tarawera. The beach is accessible via water taxi at Lake Tarawera, or, if you have a weekend, you can hike in the four hours and camp overnight at one of the 20 available camping plots.
The post-any-activity spot in Rotorua is Zippy Central Cafe. Known for it's massive bagels and mellow vibes, Zippy Central is owned by a local mountain biker and a true part of the sport's heritage.
After a mellow day exploring town, I figured an early morning trek to Mount Maunganui was in order. Known to locals as "The Mount," it's about a 45-minute drive away. The sun rise was around 7:30 a.m., so we left the house at 6:00 a.m. to give us enough time to get to the top before the sun popped. The mount itself is only 232 meters above sea level, and is about a 20-minute hike to the top. It was probably one of the best views I've ever seen, and was totally worth getting up at 5:30 for. The Mount also boasts some of New Zealand's best surf, depending on the day. We followed up our morning jaunt up The Mount with some breakfast at Café 88, where I fueled up for the day with one of the best smoothie bowls I've ever had.
Next up, I headed to the Whakarewarewa Forest to snag some pre-race laps for the upcoming Enduro Challenger. Shuttles are available, however gravel access roads at a comfortable grade will get you pretty much anywhere in the woods if you prefer to earn your turns. My favorite trails in the Redwoods quickly became Corridor, a fun, flowy bike park-esque trail, and Tihi O Tawa, a classic "native" trail with lots of off-camber roots and tight, flowy corners.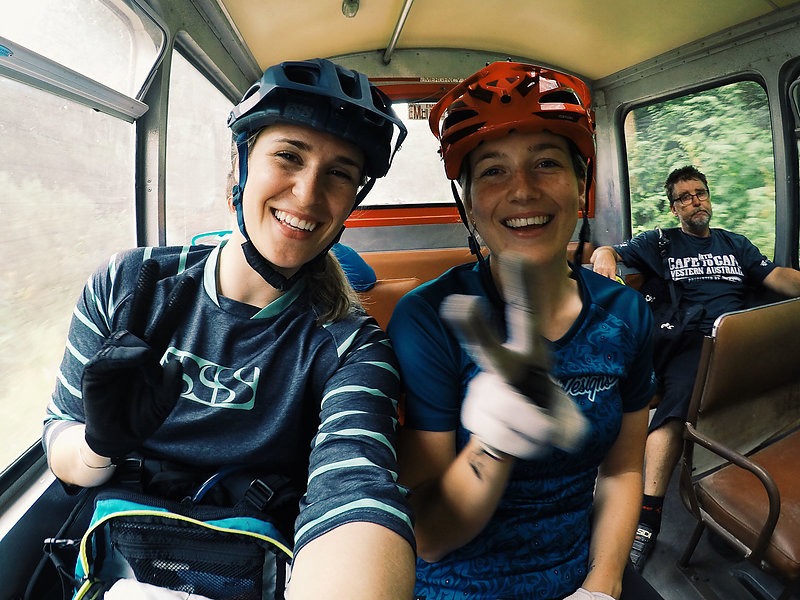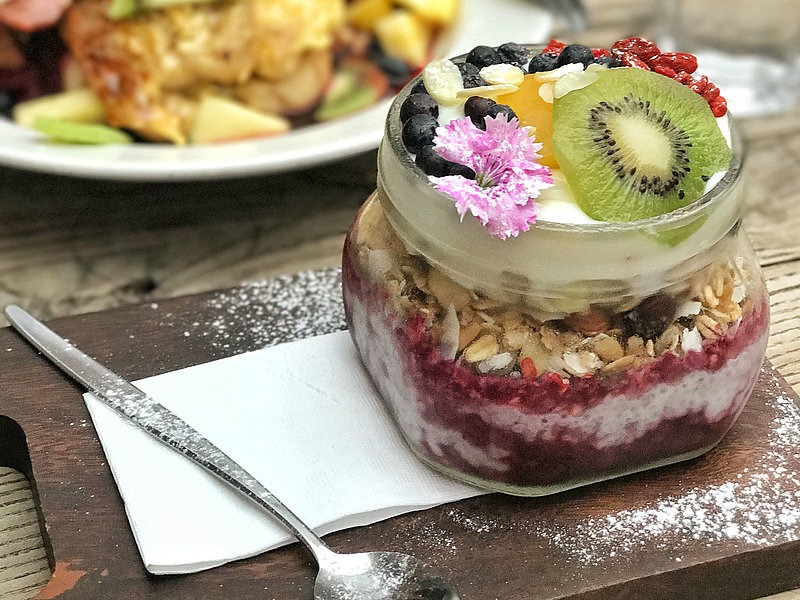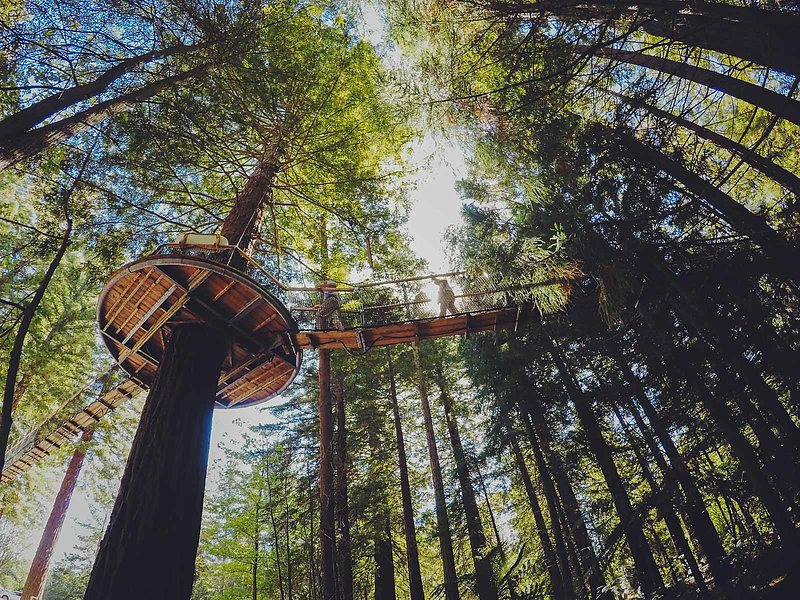 The finishing stage of the Enduro World Series course spat us out at Dodzy Skills Park and the Redwood Treewalk—the perfect place for an afternoon coffee and a stroll in the canopy. Twenty-three suspension bridges connect floating platforms, which take you on a 30-minute loop through the glorious world high above the forest floor. You can enjoy the walk during the day, or go at night, with massive wooden lanterns strung up in the trees to light your way. Naturally, I did both—because I love trees.
As the week of Crankworx kicks off, things undoubtedly get a little busier, but there are still plenty—if not more—amazing things to do. Thursday night is the local weekly market, and even showing up late, I still managed to get some insanely tasty pork buns and dumplings.
This time in Rotorua, I still got some time between the tape, but I got a whole lot more outside of it—and with it, an experience that brought Rototua to life as the truly amazing place it is, not just a venue. Between bike rides, hot pools, insane mountain-top views and endless good eats, this place provides a one of a kind experience, one that I can now happily check off my list.