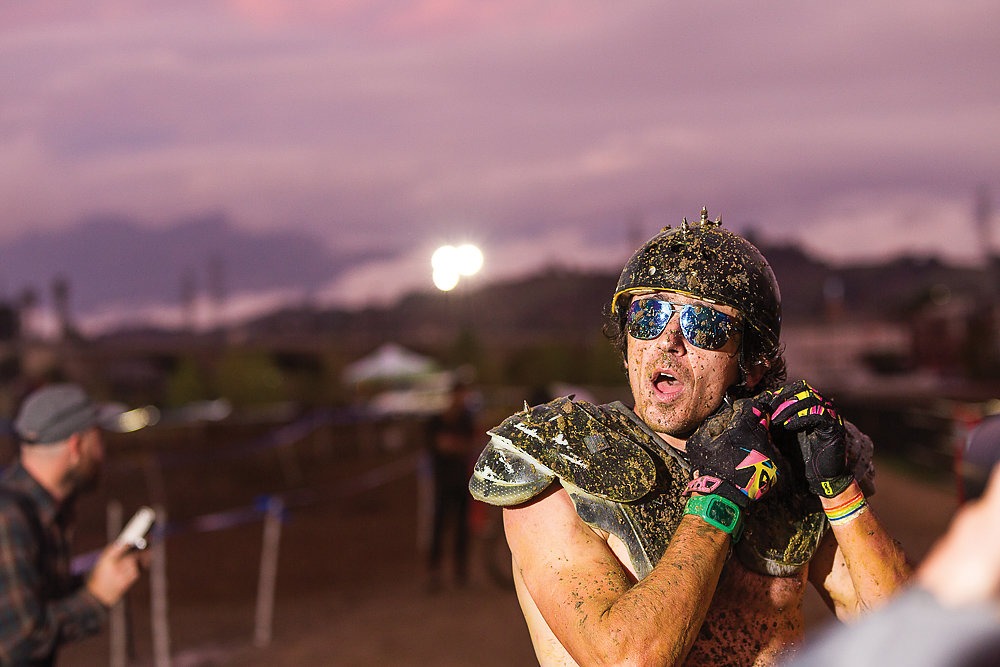 Adam Craig
Adam Craig made his mark in mountain biking over the last decade by shredding XC tracks around the world. From the World Cup to multi-day stage races in South Africa, he's raced it all.
Adam's been a shred buddy of mine for years—both of us live in Oregon and both love to ride our trail bikes all day long. When the rain is beating me down in the big city, I head out to Bend to ride with him; and when the snow falls out there, he travels to Portland to escape. This year marks a transition for Adam. He's changing focus from XC at the World Cup level to racing Enduro across the globe. I decided to heckle him to find out how the move has been treating him and learn just how high his stoke level is.
Favorite riding destination?
The backyard, wherever that may be. Hopefully it's in Canada, or the Alps.
Sponsors/supporters?
Giant Factory Off-Road Team powered by SRAM. Smith Optics. Giro helmets and shoes.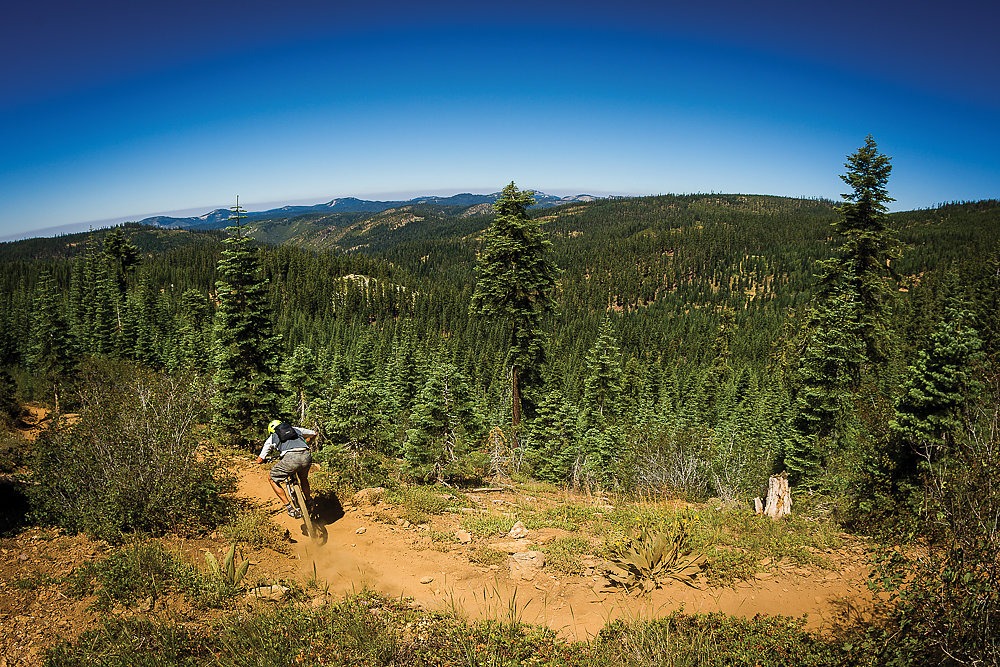 How stoked are you to leave the skin suits and hard tail in the garage this summer?
What do you have against skin suits? OK, they do look kind of weird. But they're pretty appropriate if you lose a bet at a collegiate DH race. Hardtails on the other hand—who even rides those anymore? I need to trade the fun-hater for the DH bike and try to pick up some speed. But, wouldn't training in the bike park with a skin suit make things seem a little slower and more controlled when riding the trail bike in baggies? We always trained for ski racing in our speed suits to realize how awesomely fast aerodynamics are. I wonder if skin suits were called speed suits in the bike world, if they wouldn't have gotten a such bad rap from the outset. But… I'll take the ability to go straight to the bar after a ride without getting beat up at this point.
Speaking of garages, didn't you build a new Garagemahal last summer? Does it have a guest room inside for me?
There's a futon in the storage loft. Bring a warm sleeping bag. There's also a bunch of other BS in there already. Amazing that you can get by with a tiny garage and then, blammo, when you build an annex, it's immediately got seven motorbikes, two snowmobiles and a '93 F-150 in there.
Tell us, how is this change to Enduro is going, and how does it affect your off season and summer?
The foundation was laid over the last few years. But now that the 2012 Olympics have passed, I've finally tricked my gainful employer, Giant Bicycles, into supporting a full-scale Enduro program—which they're pumped on. So, for the off-season, this means more things that promote aggression, like riding moto and DH, skiing big lines fast, and a touch less time on the road bike. I do plan to spend a decent amount of time on the cyclocross bike though. My legs have always been an asset in gravity-ish races. Summer is going be awesome. The Frother (Josh Carlson) and I will be hitting up the Enduro World Series events. I'm kind of over the moon to finally be traveling the world (Europe mostly) with a proper bike and the impetus to ride the best trails available in any given town, not just a 4k race course. There will be plenty of North American Events in there as well. Plus a semi-full cyclocross season to wrap things up.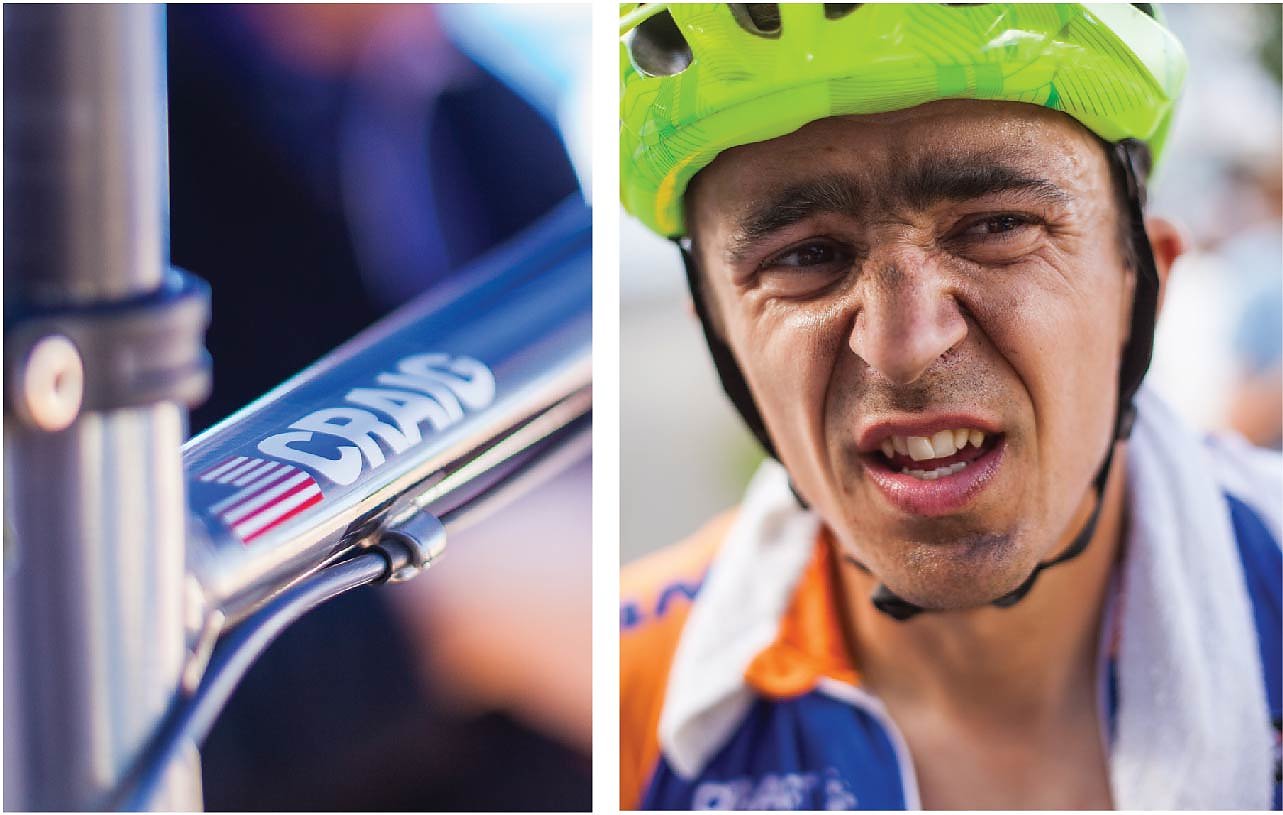 What Enduro events are you most excited about?
The Enduro of Nations will be awesome—if I can make the team! Ah, the pressure that comes with Enduro finally being legit. Trans-Provence, obviously. It'll be cool to get to Colorado for the Big Mountain events. Oregon Enduros are going to be solid this year. So, pretty much everything.
With your XC background, how are you going to find cajones big enough to crush the Euros?
Great question. I have tremendous respect for those guys after riding with them in Provence last fall. It's going to take some serious work on aggression and cornering to hang with those dudes. But, they have to race in our backyard too. Basically, I need to ride more like you, Matthew. Can you teach me how to ride a trail bike at the ragged edge? My ragged edge is still down near the XC bike threshold. That's really the key, spending time exclusively on the shred-beast and getting friendly with its limits.
You have been with Shimano/Fox forever. Are you excited to be fully powered by SRAM and running XX1?
While I'm bummed not to be continuing with Shimano and Fox, mostly because of the relationships I've built over the last decade, SRAM has made some pretty impressive advancements as of late. I've been running a single chainring since way before it was cool, and it's great to finally have a legit, no-compromise 1X drivetrain available to everyone. Plus, I've still got a RockShox pint glass Jeremiah Boobar gave me at a race in Maine when I was 17.
What are your thoughts on the recent MTB wheel wars? Is 27.5 the taint of mountain biking? Would it work better than a 29er at a skate park? Please elaborate.
It's 2013. You can't get a bad bike. Pick a size, or color, and shape, and run it. But don't open a bike shop—the nightmare that wheel/tire/tube SKUs are causing won't be worth it. And to all you punks who think you're such an incredibly awesome rider that you don't need bigger wheels, know that there's some 13-year-old on a 20" going bigger in Pittsburg than you ever will on your DH bike.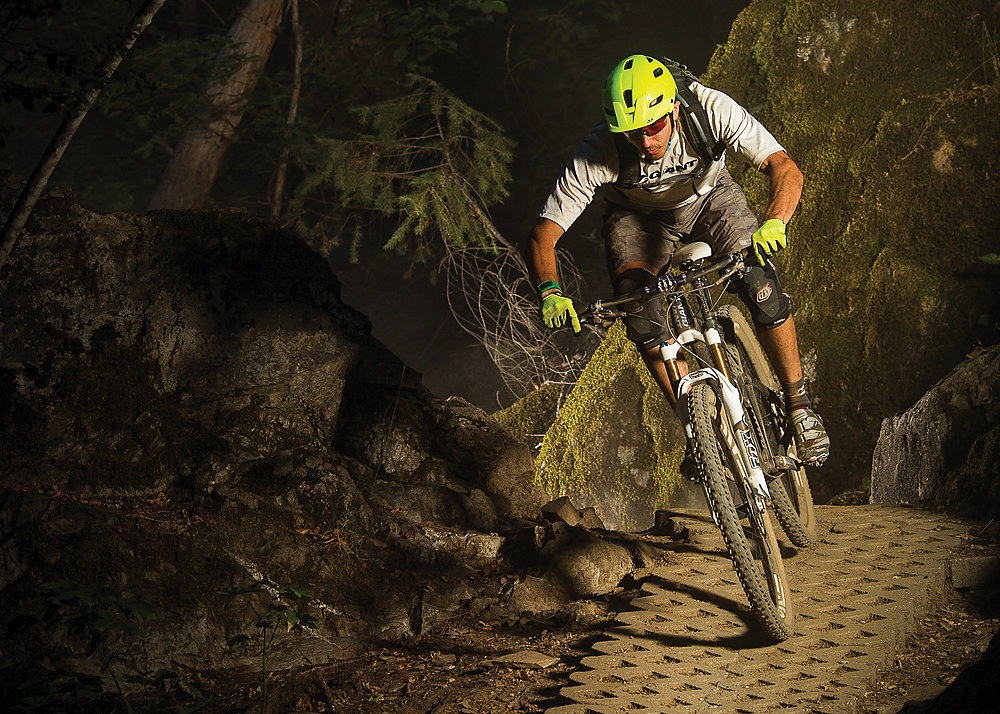 You won SSCXWC this year and received a sweet skull tattoo. Did Trans-Provence help you do well in cross this year or was it because you own a Rapha Kit?
Not completely sure. But it feels like riding 40 hours in a week in France, with some really hard bits every day, made me incredibly fit. So, I'll be back to T-P next year. The problem with the Rapha/T-P comparison is that all of those upper-middle class hipster pricks that love overpriced black Rapha stuff are too stupid to wear a helmet. For the record, I have no Rapha kit.
The Trans-Provence last year was a bit of a mystery to all of us, except the French and Mark Weir. What are you going to do to help battle the French and make things go more smoothly?
I'd take more courage and some ninja switchback techniques. Can we get those things from Weir?
Whats your advice for up-and-coming racers?
Make sure you eat at least three steaks per week. And be nice to people, you might learn something about fashion, or wheel sizes.
Tell us your wildest dream:
In the most recent one, I was driving a car that could fly around a deserted city, looking for a tattoo parlor that specialized in roses.